Today we're unveiling a new identity and launching a new logo.
For any company, to get a new logo designed might look like a cakewalk; however, it is exactly the opposite. This is a big deal because we are highly recognized by our old one in our industry, among our clients, employees, business partners, and allies. While we were absolutely in love with our last one, but in order to keep up with the evolving trends of the Life science vertical, we are aiming for a refreshed and up to dated look.
The planned move to redefine our identity did not just occur to us overnight. It took a lot of patience, months of hard work, and a series of editions to launch a symbol, a logo, powerful enough for signifying our stronghold in Market research and business consulting for Life Science vertical.
The new design of our logo introduces the iconic blue-yellow combination with a tinge of red in it. Our new logo is most widely appreciated as it incorporates the 'I' from 'Insight' inside the 'D' very cleverly, depicting the consistent and scalable advancement of our brand since 2014, when DelveInsight came into existence.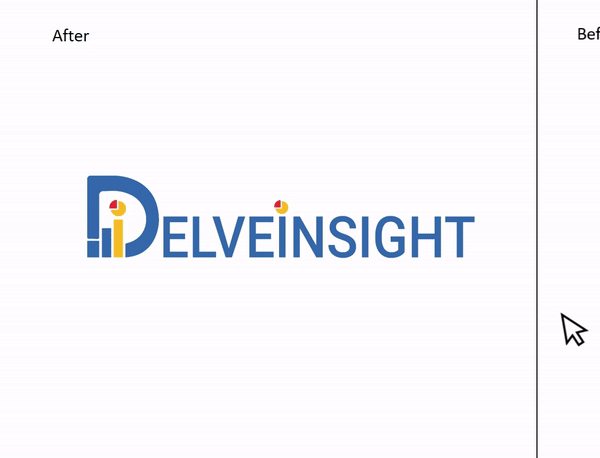 Within a few months of coming into existence, DelveInsight unveiled its market insights and consulting services in the Life Science vertical, which at the present moment are valued and trusted by our clients worldwide. The milestones were met, and the appreciation was huge, which inspired DelveInsight at every step to strive to provide the best-in-class consulting services and pharma market research. With the introduction of the new identity, the company proudly announces the expansion of the repository crossing 5000 marks in research reports, proffering insights into Market, Drug launch, Epidemiology, Indication Pipeline and API. DelveInsight has provided unparalleled reach covering 7 major markets including many emerging markets. With the revamp of website, and introduction of new logo, DelveInsight's pharma and healthcare market research now spans over untouched and tough geographies in the markets, such as MENA, APAC and LATAM, covering more than 27 therapeutic areas, with our exclusive focus in rare indications, since they are not rare after all. Moreover, now the company now provides an 11-year market and epidemiology research forecast.
We take pride in announcing till date; we have had served more than 700 global clients and over 200 consulting projects. With our forte in providing personalized solutions, DelveInsight has had over 600 customized reports on the demands of its clients.
With the launch of one of its kind, Next generation, Subscription-based Market Research Report Platform, PharmDelve, the company levelled up in the industry, by providing one of the wisest and convenient ways to harness Healthcare Market Research Reports.
We are excited to announce that with the launch of our new logo, we are unveiling the brand-new website, newly designed only to offer our clients a user-friendly browsing experience.
Our new site makes it easy for our current and prospective clients to browse and find useful information about our products and services. There are new additions of Newsletters and white letters through which we are aiming to share our knowledge with our clients. We, in order to build a new look, are also sharing our past experiences in the industry through our case studies. We are giving free access to the resources we have, and on other hot industry topics, with more added with each day passing. We consistently update our content, articles, blogs, news, and announces a new product through our Press release section. Moreover, to foster communication with our clients, there is an array of social media buttons for Facebook, Twitter, LinkedIn and Google+.
We hope you enjoy our new look, uncluttered design and a user-friendly website.
We appreciate you and your valuable opinions. We would love to hear from you about your experience with the website.