Colorectal Cancer is a formidable health problem worldwide which is the third most common cancer diagnosed among men and women. It arises as a polyp which later develops into a life-threatening cancer; it occurs due to the unrestrained cell growth in appendix, colon, and the rectum region. High incidence rate is observed in EU 5 Market (United Kingdom, France, Germany, Spain and Italy) as compared to United States and Japan. Decline in number of incident cases are observed in United States due to improvement in treatment, and screening, changing patterns in risk factors of Colorectal Cancer.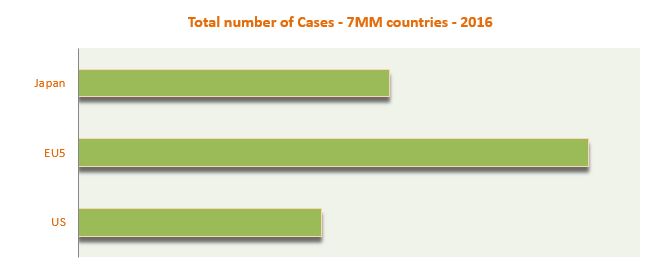 Treatment of Colorectal Cancer is based on the use of surgery, targeted therapy, radiation therapy and chemotherapy. There are several drugs such as Avastin, Erbitux, Lonsurf, Stivarga and Vectibix that are approved for the treatment of Colorectal Cancer. Among them, Avastin is mostly prescribed by the physicians as first-line treatment and second-line treatment for Colorectal Cancer. Pipeline of Colorectal Cancer is robust with the involvement of many promising targeted therapies and immunotherapies. Emerging therapies such as Fruquintinib, Nintedanib, Napabucasi, Masitinib, Donafenib and Lefitolimod are expected to be launched in upcoming years, stimulating the growth of this market.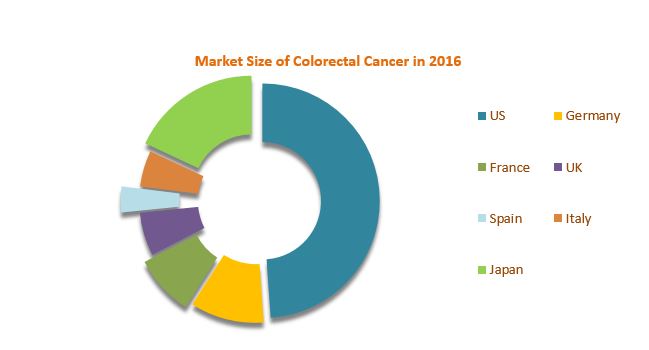 Recently approved drug, Lonsurf, is playing a major role in increasing the market size of Colorectal Cancer. Patents of major players such as Avastin and Vectibix are going to expire, with launch of generic versions of Capecitabine that might affect the market growth. Global Market of Colorectal Cancer is expected to increase to USD 13.4 Billion by the end of year 2023. Among these markets, United States has the largest market share whereas Spain contributes the lowest market share in 2016. Several factors such as improvement in screening increase in aging population, increasing awareness, and government policies are stimulating the growth of the market.
Insight by:
Diksha Wadhwa
Associate Analyst
DelveInsight is a leading Business Consulting and Market Research Firm. We help our clients to find answers relevant to their business, facilitating their decision-making. DelveInsight also serves as a knowledge partner for business strategy and market research. We provide comprehensive analytical reports across various therapeutic indications. DelveInsight has a database of 3000+ high-quality analytical reports.