Amyotrophic Lateral Sclerosis (ALS) or Lou Gehrig's disease is a rare, progressive, and fatal neuromuscular disease characterized by degeneration of upper and lower motor neurons. While it is associated with a mortality rate of 50% within 30 months of Amyotrophic Lateral Sclerosis symptoms onset, there is still no cure for ALS. Amyotrophic Lateral Sclerosis symptoms include difficulty in walking or doing normal daily activities, tripping and falling, weakness in legs, feet, or ankles, hand weakness or clumsiness, muscle cramps, and twitching in your arms, shoulders, and tongue, inappropriate crying, laughing or yawning. The exact ALS cause is not known, and scientists do not yet know why ALS strikes some people and not others. As per scientific pieces of evidence, both genetics as well as environment play a role in motor neuron degeneration and Amyotrophic Lateral Sclerosis development. The mainstay of ALS treatment is symptom management and palliative care.
Riluzole was FDA approved and in use since December 1995, has been shown to modestly extend the survival of patients with ALS by 2–3 months, and is recommended as first-line therapy. In addition, Radicava drug (edaravone) is the second-in-line used for ALS treatment and works by lowering the deterioration of physical functioning in patients with ALS. Although Radicava has been available in Japan for treatment of acute stroke since 2001, under the product name Radicut, it took almost took the Radicava drug two decades to get an FDA approval for treatment of Amyotrophic Lateral Sclerosis.
The history of ALS drug development has seen many ups and downs, and there have been multiple trial failures. It has been quite a challenge to understand the pattern and speed of ALS progression, which differ significantly from patient to patient. What compounds the problem is the fact that the patients do not have enough time to survive after they get diagnosed with the disease.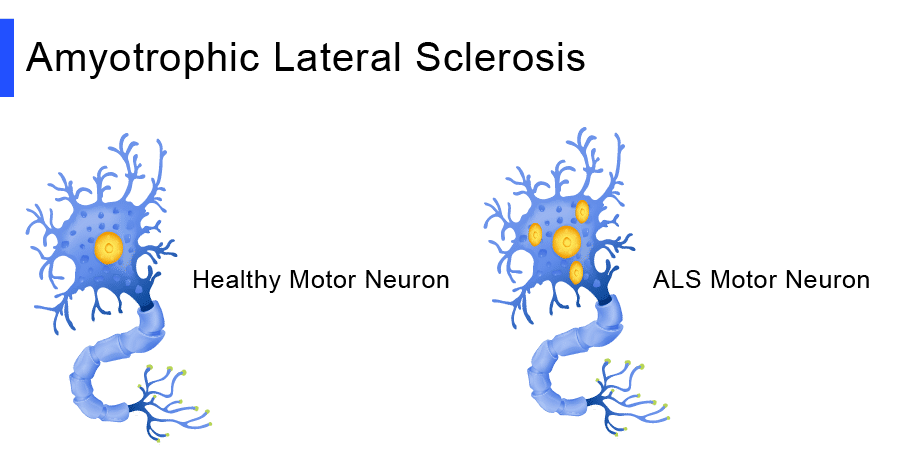 Mitsubishi managed to overcome the difficulty by selecting an appropriate patient group to determine the efficacy of the drug and made progress with the clinical development of Radicut in Japan. In the final Phase III study, the comparison of the Radicut group vs. placebo for 6 months showed that the progression of disability in activities of daily living was reduced by approximately 33% based on the ALS Functional Rating Scale-Revised (ALSFRS-R). This data was the foundation for the Radicut FDA approval for Amyotrophic Lateral Sclerosis treatment in 2015, strictly limited to Japan. In its year of launch in Japan, Radicut generated a revenue of USD 63 million.
After receiving approval in Japan, Mitsubishi targeted the US market next and set out to get the ALS drug approved in the US. In support of this effort, ALS patient groups and caregivers sought to persuade for a rapid US FDA approval for marketing in the US. The FDA, recognizing the importance of the ALS drug, speeded up the process by agreeing to waive the requirement of additional US clinical trial data in the New Drug Application (NDA) and decided to process the application, which was filed subsequently in June 2016, based on the Radicava clinical trial data from Japan. Almost one month earlier than the expected date, in May 2017, Radicava FDA approval was granted to Mitsubishi.
This marked another approval of ALS therapy in the US after 22 years. The US drug launch was widely covered in the media and gave wide publicity to Mitsubishi in the US. Radicava's sales began in August 2017, and it became the first product to be sold through the company's in-house sales system in the US.
What Was the Sales Performance of Radicava?
In 2017, Radicava generated a revenue of USD 107 million (JPY 12.3 billion) and was a major contributor to the overall revenue of Mitsubishi. By the end of August 2018, the number of patients treated with Radicava had surpassed 3,000, and Radicava marketing authorizations were subsequently granted in Canada (October 2018), Switzerland (January 2019), China (July 2019), Indonesia (July 2020), and Thailand (April 2021). 
On analyzing the combined worldwide sales of Radicava through the years, we observed that the drug's overall sales had declined since its initial launch, and a further decline is expected in the coming years. After a drastic increase in the sales of Radicava from about USD 107 million in 2017 (due to the drug's launch in the US) to approximately USD 233 million in 2018, the sales have been gradually falling, with a revenue of about USD 200 million in 2019 and USD 189 million in 2020. Among the factors responsible for this decline are the NHI drug price revision in Japan and the difficulties the patients face in administering the drug. The company had estimated the sales to climb up to approx. USD 193 million in 2021, representing a slight increase from the previous year. Going forward, we expect the elimination of IV Radicava and its replacement by oral Radicava. As per DelveInsight's estimates, oral Radicava drugs are expected to achieve approximately USD 430 million by 2030, assuming it gets launched in 2022.
Why Was Radicava Withdrawn in Europe?
The marketing authorization application of Radicava for Europe was withdrawn after the CHMP had some concerns and was of the opinion that, because of lack of proven effectiveness, the benefits of Radicava did not outweigh its risks. Therefore, it was of the opinion that Radicava could not have been approved, although it could be availed through compassionate access programs in Europe.
Moving Toward a Brighter Future: Switch from Intravenous to Oral Radicava
Mitsubishi is currently testing oral edaravone in clinical trials (Phase III), and the results have been fairly satisfactory, with a favorable safety profile. The company expects the development of a suspension agent will overcome the current unmet need for a convenient route of administration and further cut down on the extended Amyotrophic Lateral Sclerosis treatment time resulting from IV Radicava infusion. We definitely expect it to widen the scope of patient eligibility and maximize the value of ALS treatment. As per the company's strategy, if approved, this oral formulation will start replacing the IV formulation of Radicava. The Phase III trials of oral Radicava drug (MT-1186) are underway in the US, Canada, Europe, and Japan.
"Since the release of Radicava, Mitsubishi Tanabe Pharma has been providing educational opportunities about ALS and Radicava to the primary stakeholders of patients, doctors, and insurers and seeking to increase the number of medical institutions where Radicava is available. As of June 2019, these efforts have helped increase the number of ALS patients benefiting from treatment using Radicava to over 4,000 people."
Mitsubishi Tanabe Pharma, 2019
Story of Riluzole and its Formulations
Riluzole, the first approved drug for the Amyotrophic Lateral Sclerosis treatment, was FDA approved in 1995. In the ensuing decades, many other countries recommended the drug as first-line therapy for the treatment of Amyotrophic Lateral Sclerosis treatment. Tiglutik and Exservan are the brand names for different formulations of riluzole. Tiglutik is an oral suspension, while Exservan is an oral film.
Tiglutik was first launched in the European markets under the name Teglutik and was approved by the FDA in September 2018. However, this formulation of riluzole is not yet available in Japan.
Exservan – specifically developed to help meet the needs of patients in requirement of Amyotrophic Lateral Sclerosis treatment with swallowing difficulties – was approved in the US in November 2019 but was launched in the US market in June 2021, more than a year after its approval. It is currently available only in the US. MTPA acquired the commercialization rights for Exservan from Aquestive Therapeutics in the US in January 2021. Zambon already has the commercialization rights for Europe, even though the ALS drug is not yet approved in this region, but is expected to be approved in the near future.
Additionally, Neudexta is a symptomatic treatment approved for the treatment of pseudobulbar effects in indications such as Multiple Sclerosis and Amyotrophic Lateral Sclerosis. Nuedexta has been available in the US since January 2011 and was initially authorized by the EMA in 2013 but later withdrawn in February 2016, at the request of Avanir Pharmaceuticals (a subsidiary of Otsuka Pharmaceutical), the marketing authorization holder, as the company did not feel confident that they would be able to market Nuedexta profitably in the EU.
Way Ahead in the Amyotrophic Lateral Sclerosis Therapeutics Scenario
Overall, the current market of ALS consists of approved therapies such as riluzole formulations and Radicava. Nuedexta, on the other hand, is a symptomatic treatment and has no effect on reducing the disease progression. Moreover, considering the Amyotrophic Lateral Sclerosis emerging pipeline, we look forward to the final decision of the US FDA after the NDA review of Amylyx Pharma's AMX0035, which is expected to compete with Oral Radicava drug in the future.
Due to the entry of the novel ALS treatment therapies to attain better healthcare and involvement of major Amyotrophic Lateral Sclerosis pharma players such as Mitsubishi Tanabe Pharma Corporation, Sanofi, Covis, Aquestive Therapeutics, Biogen, Ionis Pharmaceuticals, MediciNova, AB Science, Brainstorm Cell Therapeutics, Amylyx Pharmaceuticals, DS Pharma, PTC Therapeutics, Seelos Therapeutics, Prilenia Therapeutics, Biohaven Pharmaceuticals, UCB Pharma, Ra Pharmaceuticals, Clene Nanomedicine Biosciences, Annexon, Astellas Pharma, and others are anticipated to expand the Amyotrophic Lateral Sclerosis treatment market.
As per DelveInsight's forecast, which includes the estimated launch of 20+ ALS emerging therapies along with the above-mentioned current therapies, we expect the Amyotrophic Lateral Sclerosis market to reach approximately USD 6 billion by 2030.

FAQs
What causes Amyotrophic Lateral Sclerosis?
The exact ALS cause is not known, and scientists do not yet know why ALS strikes some people and not others. As per scientific pieces of evidence,  both genetics as well as environment play a role in motor neuron degeneration and Amyotrophic Lateral Sclerosis development.
How do you get Amyotrophic Lateral Sclerosis and Can Amyotrophic Lateral Sclerosis be cured?
About 5-10% of ALS cases are known to be familial, which means that an affected individual inherits the disease from a parent. Mutations in more than a dozen genes have been found to cause familial Amyotrophic Lateral Sclerosis. Currently, there is no permanent cure found for Amyotrophic Lateral Sclerosis.
How does Radicava work for Amyotrophic Lateral Sclerosis and how is Radicava administered?
Radicava works by reducing the body's oxidative stress. ALS patients have high levels of oxidative stress. Radicava is administered via intravenous infusions.
Who makes Radicava?
(Radicava) Edaravone was discovered and developed, and manufactured by Mitsubishi Tanabe Pharma Corporation (MTPC) for the treatment of Amyotrophic Lateral Sclerosis.