Hemophilia is the most common inherited bleeding disorder which leads to spontaneous bleeding as the blood does not clot properly. Hemophilia, characterized by the spontaneous bleeding and swollen joints due to bleeding into the joints, is of several different types- such as Hemophilia A, Hemophilia B, and Hemophilia C. Hemophilia A is the most common type, which occurs due to the deficiency or decrease of factor VIII- a factor that plays a major role in clotting blood. The severity of Hemophilia A depends on the presence of plasma levels of factor VIII.
According to the National Heart, Lung, and Blood Institute (NHLBI), Hemophilia A is observed among 8 out of 10 patients with Hemophilia. Hemophilia A (factor VIII deficiency) is four times as common as Hemophilia B (Factor IX deficiency).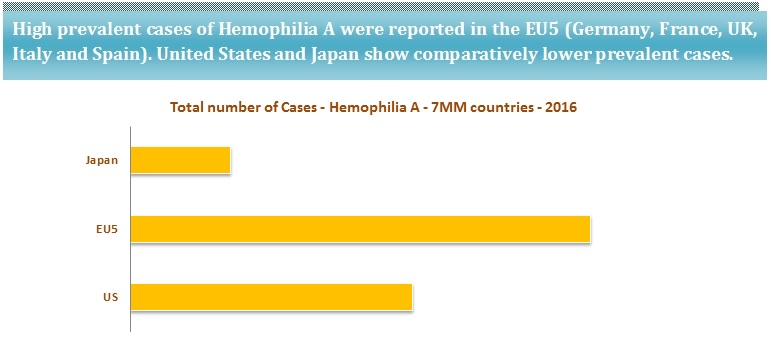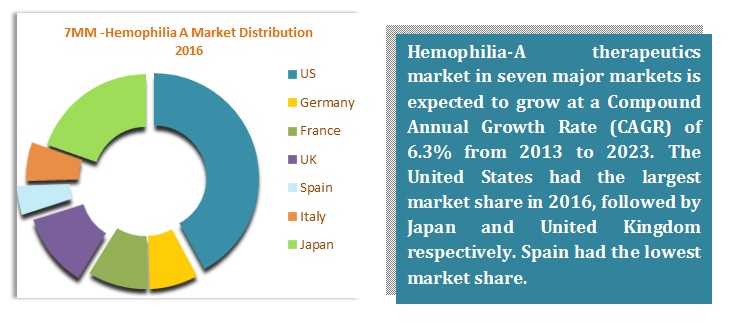 There are around 20 drugs which are being marketed worldwide for the treatment, prophylaxis or management for Hemophilia A. Though Kogenate FS (developed by Bayer HealthCare) lost its patent, still, it is the top-selling drug of Hemophilia A contributing to the majority of the market size. The market is also dominated with several recombinant proteins developed by the major players such as Baxter, Bayer, and Pfizer. Among major players, Shire Plc is the most progressive company which has recently been acquired Baxalta in June 2016.
Advate is also leading the race for Hemophilia A. Revenues of Advate have had a major impact on the market. Development of novel coagulating factors, technological advancement, and advancement in diagnosis techniques are stimulating the growth of the market.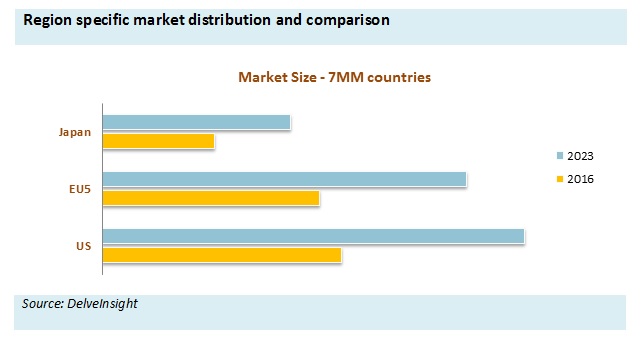 Additionally, Baxalta (now Shire) is also facing tough competition from the Biogen IDEC with the launch of long-acting therapies such as Eloctate for Hemophilia A. Bayer has recently received approval Recombinant Factor VIII, Kovaltry in 2016 which is expected to fuel the market growth for the forecasted period. Hemophilia A market is expected to increase due to upcoming Hemophilia therapies which shall be launched in 2019 (Turoctocog alfa pegol for Hemophilia A and LR769 for Hemophilia A and Hemophilia B) and 2021 (Emicizumab and Damoctocog alfa pegol for Hemophilia A).
Insight by:
Sukhvinder Singh
Associate Analyst
DelveInsight is a leading Business Consulting and Market Research Firm. We help our clients to find answers relevant to their business, facilitating their decision-making. DelveInsight also serves as a knowledge partner for business strategy and market research. We provide comprehensive analytical reports across various therapeutic indications. DelveInsight has a database of 3000+ high-quality analytical reports.