The global coronavirus has affected almost every industry, and medical devices are no less affected. Even as the first quarter of 2021 has passed, the pandemic hasn't. No industry has gone unharmed amidst the pandemic, and similarly, the healthcare industry is also witnessing the impact of the resurgence of the virus and the emergence of new, more contagious strains. MedTech companies that are into elective procedures and those working with the hospitals have faced catastrophic challenges due to the COVID-19 pandemic.
However, the MedTech market in the following years is expected to bloom with increased procedure volume in patients and is going to succor the healthcare professionals as well. The emergence of innovative medical devices in various therapy procedures such as robot-assisted surgery, endoscopy, bronchoscopy, and various orthopedic procedures, etc., are going to be assets to the MedTech industry. Economists and healthcare analysts at DelveInsight are continuously tracking the market map of the MedTech industry and expect to see growth in the MedTech market as the companies plan to seek approval or launch a wide range of new products.
Some of the medical device companies did not just survive the pandemic but managed to thrive and conduct their research and development by producing technologies to fight the COVID pandemic, such as Abbott, Medtronic, Johnson & Johnson, etc. DelveInsight has analyzed and listed some promising medical devices that are expected to bring a change in their respective therapy areas by improving patient outcomes and increasing treatment options. The promising medical technology devices range from surgical robotics, neurostimulation, and artificial intelligence-assisted devices to innovative orthopedic implants and single-use scopes. Here are the ten most promising medical devices to look out for, according to DelveInsight.
Hugo Robotic Surgery System – Medtronic
The upcoming Hugo robotic-assisted surgery (RAS) system by Medtronic will target the barriers to adopting robotic-assisted surgery (RAS). This soft tissue robot is modular and mobile. An open console is expected to be more flexible and cost-effective than the already present system, Intuitive Surgical, and its da Vinci SP.

As only 3% of the total surgeries performed are through robots despite the benefits, the Hugo robotic-assisted surgery (RAS) system will address the unmet needs. During the company's February earning calls, Medtronic Medical-Surgical EVP and President Bob White said, "We feel really great about our platform, the feedback we've got, the open console, the modularity upgrade, ability to leverage of our surgical instrumentation."
Medtronic anticipated CE mark submission in the first quarter of 2021, followed by approval in the second half; however, this has been disrupted due to the COVID-19 pandemic. Now, the company expects to file in mid-2021.
The Persona-IQ- Zimmer Biomet
Zimmer Biomet, a publicly traded medical device company, plans to launch the Persona-IQ, a next-gen version of its successful, personalized Persona Revision knee implants that will incorporate the Canary Health Implantable Reporting Processor (CHIRP) sensor.
Zimmer Biomet CEO Bryan Hanson said, "This idea of a smart OR and leveraging data to drive decision support and efficiency is reflected in our exclusive relationship with Canary Medical. We see the opportunity to further differentiate our knee ecosystem, which is a major focus of ours right now. Our goal is to launch an intelligent Persona total knee implant that incorporates Canary's smart sensor technology".
As the company is discussing reimbursement from the Centers for Medicare & Medicaid Services (CMS), this will allow the doctors to receive extra payments for monitoring CHIRP data. Surgeons will also get a new source of revenue and a financial incentive to adopt the technology as they will bill for monthly remote monitoring of patients with smart implants.

As the company is discussing reimbursement from the Centers for Medicare & Medicaid Services (CMS), this will allow the doctors to receive extra payments for monitoring CHIRP data. Surgeons will also get a new source of revenue and a financial incentive to adopt the technology as they will bill for monthly remote monitoring of patients with smart implants.
Bryan Hanson further added, "It's going to provide an unmatched data set that ultimately could be leveraged through AI for decision support related to how best to treat and care for the patient. And this will give us a unique opportunity, we feel, to create an intersection between the US$ 4 billion total knee market and the telehealth solutions space… So a very attractive area for us to differentiate the ecosystem and kind of enter into an adjacent space in telehealth."
Having received the breakthrough device designation from the FDA in October 2019, Zimmer Biomet and Canary Medical partnered together for Persona-IQ and are in the final stages of a De Novo 510(k) clearance process with the agency. It is expected that the Persona-IQ should start receiving revenue growth in late 2021 and early 2022.
i-STAT™ Alinity™ TBI Plasma Test – Abbott

In January 2021, Abbott received FDA 510(k) clearance for i-STAT™ Alinity™ TBI plasma test, a rapid handheld traumatic brain injury blood test designed to help clinicians evaluate individuals with suspected mild TBIs, including concussions. This TBI blood test was developed in collaboration with the U.S. Department of Defense (DoD). The first team to demonstrate the benefits of the test was the Transforming Research and Clinical Knowledge in Traumatic Brain Injury (TRACK-TBI) research team. 
By providing the results in 15 minutes, this test is expected to overcome the unmet need for underdiagnosis or misdiagnosis of TBIs, especially for athletes and older people who are considered high risk. i-STAT™ Alinity™ will also help healthcare workers handle traumatic brain injuries faster and provide better treatment.
"I'm hoping there will be widespread adoption of this tool because it will facilitate getting people through the system quicker, getting people out of the emergency department that doesn't need to sit there for 3 hours waiting for a head CT", said Dr Geoffrey Manley, chief of neurosurgery at San Francisco General Hospital and principal investigator of TRACK-TBI.
VELYS™ Robotic-Assisted Solution – Johnson & Johnson
DePuy Synthes, a subsidiary of Johnson & Johnson, recently received 510(k) clearance from the U.S. FDA for the VELYS™ Robotic-Assisted Solution designed for use with the ATTUNE® Total Knee System. In February 2018, Johnson & Johnson Medical Devices Companies acquired Paris-based Orthotaxy, which developed the VELYS Robotic-Assisted Solution from proprietary technology.
VELYS™, a first-of-its-kind table-mounted solution, is expected to offer positive improvements in the quality of life for patients. The system adapts to the surgeon's workflow and is designed to give them the control they are used to and helps them execute accurate bony cuts. It is expected that this innovative system will benefit the orthopedic industry as it works with the ATTUNE Total Knee, offering both stability and motion through proprietary technologies.
According to Aldo Denti, Company Group Chairman, DePuy Synthes Franchise, "Globally, previous generation robotics have only penetrated key orthopedic segments between 5-10% of the market. Coupled with the ATTUNE Total Knee, the VELYS Robotic-Assisted Solution is highly differentiated and can help improve clinical outcomes and increase patient satisfaction, providing a more attractive clinical solution to current options on the market."
According to Aldo Denti, Company Group Chairman, DePuy Synthes Franchise, "Globally, previous generation robotics have only penetrated key orthopedic segments between 5-10% of the market. Coupled with the ATTUNE Total Knee, the VELYS Robotic-Assisted Solution is highly differentiated and can help improve clinical outcomes and increase patient satisfaction, providing a more attractive clinical solution to current options on the market."
VELYS™ Robotic-Assisted Solution is expected to be launched in the second half of 2021 as a part of the VELYS Digital Surgery Platform, a more personalized and connected technology.
Exalt Model B – Boston Scientific
The upcoming Exalt Model B, a single-use bronchoscope, will be part of Boston Scientific's single-use imaging portfolio of diagnostic devices. The medical device will be a part of the portfolio that includes the Exalt Model D single-use duodenoscope (cleared by the FDA in 2019), the Spyglass Discover digital catheter (cleared in 2020), and the Spyglass DS direct visualization system (2007 and second-generation, 2015).
CEO Michael Mahoney said, "We'll launch the bronchoscope in the second half of 2021, and we believe this will be [a] nice US$ 2 billion market for us. And we think it will follow a very similar path ex-COVID as our urology scope did as well as our SpyGlass scope in endo as well." The company's goal is to capture more than US$ 3 billion of the market globally by 2024.
The Exalt Model B is a part of the industry's trend to move away from reusable scopes that are considered difficult to clean and may spread dangerous bacteria among patients. The medical device improves safety for patients as well as for healthcare providers. It aids in mitigating the risk of cross-contamination and improves operational efficiency and inventory control.
BF-UC190F – Olympus Corporation
Olympus Corporation plans to launch two surgical devices this year, the BF-UC190F– the third generation of endobronchial ultrasound (EBUS) bronchoscope- and the single-use Nova-lighted surgical instrument.

The BF-UC190F is designed to offer improved access and control to allow staging and diagnosis of difficult-to-reach lymph nodes and lesions. This new bronchoscope has a steeper needle puncture angle which provides a more perpendicular needle orientation toward the target and allows smoother target penetration between cartilage rings and other critical vessels.
Moreover, the single-use Nova-lighted surgical instrument will be intended to illuminate target tissue while reducing shadows and glare for precise minimally invasive and open surgery or work in deep pockets.
Cementless Knee Implant – Smith+Nephew
In December 2020, Smith+Nephew announced its outstanding clinical results for its total hip arthroplasty (THA) portfolio in both the National Joint Registry for England, Wales, and Northern Ireland (NJR) and the Australian Orthopaedic Association National Joint Replacement Registry (AOANJRR).

The results claim that Smith+Nephew's POLAR3™ Total Hip Solution, a combination of its POLARSTEM™ Cementless Stem, R3™ Acetabular System, and OXINIUM™ Technology, is the best performing cementless construct components for THA. In the same year, the company also announced the treatment of over two million patients with implants made from OXINIUM Technology.
Randy Kilburn, Smith+Nephew Senior Vice President of Global and Commercial Marketing, Orthopaedics, said, "Smith+Nephew is proud to have an extensive history of innovation, highlighted by one of the flagship bearing materials in all of orthopaedics. OXINIUM has helped over two million patients get back on their feet, and we look forward to seeing millions more live their life unlimited in the future."
The company expects to launch the product in the second half of 2021 and aims to become the market leader. CEO Roland Diggelmann said, "This is probably the one portfolio gap that we've needed to address. The aim is to access this high-growth segment, and is an important part of our plans to accelerate in Knees."
ARIA Home PT – Smith+Nephew
Smith+Nephew recently launched the ARIA Home physical therapists (PTs), a remote physical therapy product that is a part of the ARIA suite of solutions. The system is expected to expand Smith+Nephew's suite of digital health offerings to help manage total outpatient joint (OTJ) patients.

Launched on May 05, 2021, ARIA Home PT offers a personalized experience for patients in their home and at their time while providing appropriate actionable data for clinicians and is estimated to decrease readmissions (60%), outpatient visits (86%), and home health visits (95%), and urgent care or ER visits (30%).
Smith+Nephew ambulatory surgery centers and digital health vice president Laura Rector said: "The launch of ARIA Home PT reinforces our commitment to helping patients live a life unlimited via a full suite of products for the entire clinical episode of care. Now more than ever, remote telehealth solutions are critical to the success of our customers and the care of their patients." This helps offer better treatment and keeps the patients engaged in their treatment using a 3D motion tracking technology-based solution at the patient's home.
Senza Omnia: Nevro Corp.
Another excellent medical device for managing Painful Diabetic Neuropathy (PDN) is the Senza® System by Nevro Corp. In December 2020, Nevro Corp. submitted a pre-market approval supplement to the US FDA to seek approval of its Senza® System. The study results published regarding the device in JAMA Neurology proves its efficacy in 85% of patients, with an average reduction in pain of 76% at six months.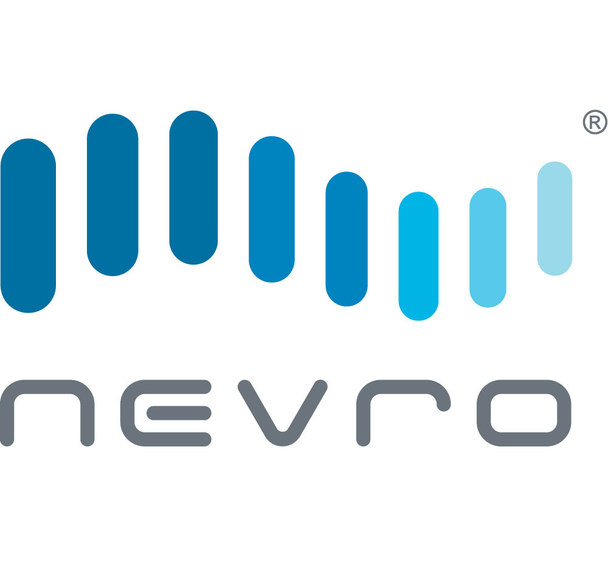 The Senza® System is the first and only system available to deliver and pair 2-1200 Hz & 10,000 Hz frequencies and offers both direct neural inhibition with HF10® therapy and dorsal column stimulation with lower frequencies.
Expected to achieve approval and initiate US launch in the second half of 2021, Senza Omnia will open the opportunity for the company towards an annual total addressable market of approximately USD 3.5 billion to USD 5.0 billion.
As per D. Keith Grossman, Chairman, Chief Executive Officer, and President of Nevro, "No conventional, low-frequency SCS treatments have been thoroughly evaluated or demonstrated such positive results in treating PDN patients, and we believe there is a significant opportunity to offer our innovative treatment option to patients who are unable to find relief with currently available pharmacologic options".  Thus, we are looking forward to the device's approval, as it would be the only SCS system FDA approved with a specific on-label indication for treating PDN.
aPROMISE- EXINI Diagnostics
EXINI Diagnostics, a subsidiary of Lantheus Holdings, secured CE approval on May 04, 2021, for its Artificial Intelligence (AI) based and deep learning-enabled medical device software aPROMISE.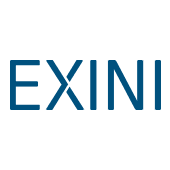 It is expected to help healthcare professionals, and researchers conduct a quantitative assessment of prostate-specific membrane antigen (PSMA) PET/CT in oncology. The device is designed to provide consistency in quantitative analysis and improve the efficiency, accuracy, and reproducibility of PSMA PET/CT image assessments.
Lantheus Holdings corporate development senior vice president Etienne Montagut said: "The aPROMISE CE Mark clearance is an exciting milestone for Lantheus on the path to possible U.S. approval later this year. We believe aPROMISE is a unique offering that could complement and strengthen our PSMA assets portfolio by improving their value and ease of use while assisting treating clinicians in their patient management decisions."
Conclusion
The future of MedTech and the healthcare industry is here, which is powered by technology. Despite the recent setback because of the coronavirus pandemic, the Medical Device Market is ready to meet this demand for user-friendly diagnostics and monitoring devices. The increasing consumer demands and technological advancements will drive the growth in HealthTech and MedTech.
The landscape will witness a change by introducing smaller, cost-effective, wireless technologies, allowing for better treatment and safety of both healthcare workers and patients.
Innovations that have a long history in the MedTech industry are evolving to meet the needs of patients and providers. Recent and upcoming innovations in MedTech have not only helped stimulate the magnification of the industry but have also helped create technology that will improve medical care for generations to come. With the growth in technology and the growth in the capability of the companies to offer affordable, safer, and more outstanding medical care- the MedTech industry will prove to be a high-yielding source for all clans involved and an exciting journey for both industry leaders and start-ups alike. We can't be particular about the next outstanding innovation that might develop in the industry. Still, you can be confident that DelveInsight will have the key takeaways and all the salient points you need to stay ahead of the curve.