Florence-based Menarini Group has announced a USD667 million acquisition of the Stemline Therapeutics, an oncology-focused company.

As per the agreement, Menarini plans to help Stemline to build a strong foothold in the U.S., and will also continue the development of Elzonris, a CD123 targeted therapy.
The therapy had received FDA recommendation in 2018 as the first-ever approved treatment for blastic plasmacytoid dendritic cell neoplasm. After the announcement, the shares of Stemline therapeutics rose over 153%.
Moreover, the company also plans to support Stemline in the launch of Elzonris, through its manufacturing hubs, in Europe and other emerging markets after it gets respective regulatory approvals, as the latter will continue with the trials and evaluation of Elzonris as a potential treatment for additional challenging to treat diseases and cancers.
Roche's Elecsys Anti-SARS-CoV-2 antibody test gets a green-light from the US FDA for the diagnosis of COVID-19.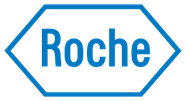 The Elecsys Anti-SARS-CoV-2 immunoassay will help in the diagnosis of COVID-19 and is an in-vitro test that detects the antibodies in the human serum and plasma from a blood sample. The test will also help in studying the immune response against SARS-CoV-2.
The company claims that its serology test has a specificity greater than 99.8% and sensitivity of 100% at two weeks following PCR confirmation. It has the potential to identify the antibodies against SARS-CoV-2 with few false-positive results. The test is reliable enough to detect if the individual has been exposed to the virus or has started to develop the antibodies.
Elecsys Anti-SARS-CoV-2 immunoassay has been approved under EUA in the U.S. and Europe.
Newron Pharmaceuticals announces the termination of the trial for sarizotan in Rett syndrome as the drug failed to meet the primary/ secondary endpoints.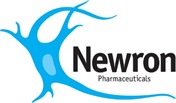 The decision was based on the topline results of the trial – STARS – of sarizotan, which is a highly selective modulator of specific serotonin or dopamine receptors in the brain.
The trial which was studying the result of sarizotan for the treatment of apnea in Rett syndrome enrolled 129 patients across the U.S., Europe, Asia and Australia.
Newron now plans to focus on Phase III trial of its schizophrenia drug – evenamide, which it delayed the last summer. It also has its Xadago/safinamide has been approved for Parkinson's disease in Europe, Switzerland, the U.S., Australia, Canada, Brazil, Colombia, the United Arab Emirates and Japan, and now plans to look for and evaluate additional pipeline candidates.