The dynamics of the cancer cachexia market is expected to gain momentum as several companies are testing the waters, advancing cancer cachexia pipeline.
More than half of the cancer patients suffer from cachexia, and over 30% of the cancer patients succumb to death due to complications that arise from cachexia. Cachexia is a complex metabolic syndrome, which is characterized by the loss of fat and muscles in the body. Cachexia is observed as a result of underlying diseases, including cancer, AIDS, tuberculosis, chronic heart failure, hormonal deficiency, and others.
Cachexia results in a loss of atleast 5% of the bodyweight loss, and adipose tissue wasting, thus resulting in inflammation and lack of nutrition in the body. The disorder renders the affected person immunocompromised unable to fight against infection.
According to research conducted by Von Haehling S et al., the overall cachexia prevalence is estimated to be approximately 9 million, which is about 1% of all patients with any disease. Moreover, the prevalence in industrialized countries is anticipated to grow further in coming years. However, it is indigestible that historical epidemiological analysis observed quite a low diagnosed cancer cachexia incidence/prevalence, even when the cancer cachexia patient pool is so vast. Nevertheless, taking into an account of advanced medical technologies, and emerging therapies, the diagnosis and cancer cachexia treatment rate is expected to increase in the 7MM (the US, EU5 (the UK, Italy, Germany, Spain and France) and Japan) during the forecast period 2020-30.
Cancer Cachexia Pipeline
Several pharma companies including Tetra Bio-Pharma, Helsinn Therapeutics/Ono Pharmaceutical, AEterna Zentaris, Actimed Therapeutics/PsiOxus Therapeutics, Pfizer, XBiotech/Janssen Pharmaceutical, Cannabics Pharmaceuticals, NGM Bio, Artelo BIOSCIENCES and many more are advancing cancer cachexia pipeline to address the unmet needs in the Cancer cachexia market.

Helsinn Group, a Swiss pharma player, is evaluating Anamorelin, an orally active selective ghrelin receptor agonist against Cancer cachexia, The company is conducting Phase III trial to test the efficacy and safety of anamorelin for the treatment of weight loss and anorexia in patients with advanced NSCLC with cachexia. The company has also signed a licensing agreement with Ono Pharmaceutical, a Japanese pharma company, transferring exclusive rights to develop and commercialise anamorelin in Japan, South Korea, and Taiwan.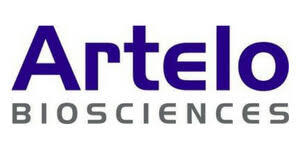 Similarly, Artelo Biosciences has entered into a partnership with Syngene International to focus on drug discovery and clinical development of ART27.13, Artelo's Phase II ready, a high-potency dual cannabinoid agonist, in oncology. Earlier clinical evidence showcased administration of the therapy resulted in a statistically significant and dose-proportional increase in body weight. Moreover, Artelo plans to advance ART27.13 as a multi-modal supportive care therapy for cancer patients suffering from anorexia or weight loss. In addition to its potential for cancer-related anorexia, ART27.13 may also have direct anti-tumor activity.

Specifically focused on treating vulnerable cachexia patient pool, Actimed Therapeutics is currently conducting a clinical study of its lead candidate ACM-001 (S-pindolol) – previously known as MT-102 in cachexia patients. Phase II randomised, double-blind, placebo-controlled study demonstrated that the drug as well-tolerated and a higher dose even helped in gaining weight. The company is currently preparing for further clinical trials in cachexia in Non-Small Cell Lung Cancer (NSCLC) and Colorectal Cancer (CRC).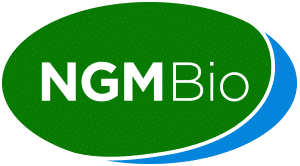 Another clinical-stage biotech firm focused on developing transformative therapeutics, NGM Biopharmaceuticals recently announced the beginning of Phase 1a/1b clinical study of NGM120 for the treatment of cancer and cancer anorexia/cachexia syndrome (CACS). NGM120 is a first-in-class antagonistic antibody, which binds glial cell-derived neurotrophic factor receptor alpha-like (GFRAL) and inhibits growth differentiation factor 15 (GDF15).
Apart from the products as mentioned earlier, Tetra Bio‐Pharma, a frontrunner in cannabinoid-derived drug discovery and development is developing CAUMZ for the treatment of cancer cachexia patients shortly. In similar lines, a cannabinoid medicine developer prioritizing cancer treatment, Cannabics Pharmaceuticals, is evaluating the efficacy of Cannabics capsules in cancer anorexia-cachexia syndrome (CACS) in advanced cancer patients. Pfizer is also conducting Phase I trial for its candidate PF-06946860 – a biologic – for the treatment of cachexia.
Overall, the dynamics of the cancer cachexia market is expected to gain momentum as several companies are testing the waters in cancer cachexia market as the market has no FDA-approved therapies at present. The Cancer cachexia market will comprise the upcoming therapies in the pipeline as well as the present treatment regimes, including Nutritional counselling or Appetite stimulants, Cytokine‐based therapeutic approaches and Anabolic Steroids. Moreover, an increasing trend of the cancer cachexia prevalence during the forecast year is also a reason that has spurred pharma players to invest in the cancer cachexia market.