Epidiolex (Jazz Pharma) and Fintepla (Zogenix – Acquired by UCB) are locking horns in the rare developmental and epileptic encephalopathies (DEE) market with Epidiolex currently leading in terms of sale. Epidiolex has clocked over USD 650 million in sales and on the other hand Fintepla is far behind at just USD 74.7 million in 2021. The unexpectedly strong uptake and high sales of Epidiolex is mainly due to the first-mover advantage of a novel class in this space which only had Antiepileptic Drugs (AEDs) used in combination mainly. Moreover, Epidiolex received approval for both Lennox Gastaut Syndrome (LGS) and Dravet Syndrome together in mid-2018 whereas Fintepla's first approved indication was Dravet Syndrome in mid-2020, which gave Epidiolex almost 2 years in the US market alone without any competition.
We expect the scenario of Fintepla to take a positive turn going forward as recently it gained FDA approval for Lennox Gastaut Syndrome (LGS) in March 2022. The Fintepla FDA approval in the Lennox Gastaut Syndrome can be a game-changer for UCB, the reason lies in the addressable patient pool. In the US there are approximately 20k patients with Dravet syndrome but the Lennox Gastaut Syndrome patient pool is more than double at approximately 45-50k patients.
Key developmental and epileptic encephalopathy companies with their lead products such as Epygenix (EPX-100), (EPX-200) (Lorcaserin) and (EPX-300), Neurocrine Biosciences (NBI-921352) (XEN901Xenon Pharmaceuticals (XEN 496), Takeda (Soticlestat) (OV935/TAK-935), Praxis Precision Medicines (PRAX-562), and others are working on developing a new developmental and epileptic encephalopathies treatment.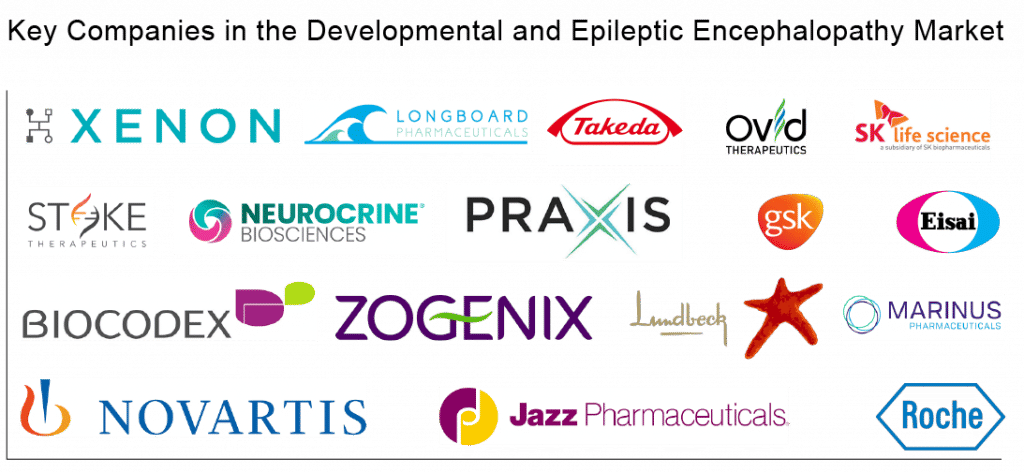 Better Efficacy: Epidiolex or Fintepla?
Out of Epidiolex and Fintepla, the overall efficacy and safety of both drugs are significant, however, when comparing their efficiency against each other in Dravet syndrome, the drug response rate of Fintepla was four times compared to placebo. In contrast, Epidiolex reduced the seizure frequency by three times compared to placebo. For Lennox Gastaut Syndrome, the drug response rate of Fintepla was three times compared to placebo, whereas Epidiolex reduced the seizure frequency by two times compared to placebo. Also, the efficacy numbers of Fintepla were lower in Lennox Gastaut Syndrome compared to a 60%+ reduction in Dravet syndrome. Thus, Fintepla beats Epidiolex in terms of efficacy. In fact, we believe that Fintepla's efficacy in Dravet patients is much higher when compared to those suffering from Lennox Gastaut Syndrome.
Why Epidiolex is leading?
The Epidiolex FDA approval for Dravet syndrome and Lennox Gastaut Syndrome was in 2018, and TSC-associated epilepsy was in 2020. Being a CBD, there were doubts regarding the success of Epidiolex, but Jazz made full use of Epidiolex's first-mover advantage and gained significant market share in the three years beating the estimates and crossing half a billion-dollar mark in sales in 2020.  On the other hand, Fintepla FDA approval was in 2020 for Dravet syndrome and in March 2022 for Lennox Gastaut Syndrome. Because Fintepla was launched by Zogenix in July 2020, the initial Fintepla launch period has been affected by the pandemic. Furthermore, the drug is available through a restricted distribution program, which also impacted the sales as the prescribers have to complete REMS certification prior to prescribing Fintepla. Another reason Epidiolex has done well is the approval in one extra condition i.e. TSC associated seizures, which also has approximately 50k patients in the US and this significantly increases the total addressable pool to almost 120k patients in the US for Epidiolex compared to Fintepla, which was only targeting Dravet syndrome (20k patients in the US) prior to March 2022. Thus, Epidiolex had a six times bigger pool to target which translated to higher sales but since Fintepla is approved for Lennox Gastaut Syndrome the competition has arrived.
Expansion to other Indications
Apart from Lennox Gastaut Syndrome and Dravet syndrome, UCB Pharma is advancing Fintepla for seizures due to CDKL5 (cyclin-dependent kinase-like 5) deficiency. There are roughly 6,000 of these patients in the US, which makes it a significant potential market opportunity but recently Marinus Pharma's Ztalmy gained an FDA nod for the same indication. The CDKL5 deficiency pool is quite small when compared to TSC and we expect Ztalmy to have a first-mover advantage in this market. Moreover, Fintepla is yet to prove its mettle in CDKL5 deficiency but Epidiolex has already been approved in TSC-associated seizures and this is a major differentiator between the two drugs and can be seen clearly in terms of sale. Furthermore, Jazz is also targeting the fourth indication for Epidiolex and expects to initiate a Phase III pivotal Epidiolex trial for Epilepsy with Myoclonic-Atonic Seizures (EMAS) or Doose syndrome in 2022.
European Market Challenges
The European market seems to be challenging for both Epidiolex and Fintepla. Although Epidiolex (Epidyolex in Europe) is now commercially available and fully reimbursed in four of the five key European markets: the United Kingdom, Germany, Italy, and Spain, with an anticipated launch in France in 2022. Moreover, the company has made significant progress on its European rollout with launches in Spain and Italy in 3Q21 but it took them quite to reach the market. Similarly, Fintepla is also facing challenges and is currently commercially available in Germany and France and is under NICE technology appraisal in the UK but 2.2mg/ml oral solution of Fintepla is available in the UK from December 2021.
When it comes to Japan Zogenix has filed a J-NDA in collaboration with Nippon Shinyaku. While Epidiolex has only gained approval for conducting the clinical trials.
Is Fintepla too late in the market or will it be able to catch up to the Epidiolex?
As far as catching up is considered, Fintepla can do that based on the fast uptake it has shown coupled with the better efficacy. The orphan drug exclusivity of Epidiolex will expire in 2025 for Lennox Gastaut Syndrome and Dravet syndrome and in 2027 for TSC-associated seizures, at the same time, Epidiolex will reach its peak as well, whereas Fintepla will continue to gain the epilepsy market share but will be behind Epidiolex even in 2032.

FAQs
What is Developmental Epileptic Encephalopathy?
Developmental and epileptic encephalopathy is considered to be a seizure disorder characterized by a type of seizure known as infantile spasms. The spasms usually appear before the age of 1.
How is Epileptic Encephalopathy diagnosis done?
The EEG often evolves to atypical hypsarrhythmia which is transient or multifocal spike and sharp waves 3-4 months after the onset of the disease. The diagnosis of these epileptic encephalopathies begins with an EEG which should include both the sleep and wake states.
Which companies are working in the Developmental Epileptic Encephalopathy market?
Leading pharma companies such as Epygenix, Xenon Pharmaceuticals, Longboard Pharmaceuticals, Stoke Therapeutics, Takeda/Ovid Therapeutics, SK Life Science, Neurocrine Biosciences, Praxis Precision Medicines, Jazz Pharmaceuticals, Biocodex, Zogenix (Acquired by UCB), Lundbeck, Marinus Pharmaceuticals, Novartis, Aquestive Therapeutics, Supernus Pharmaceuticals, Lundbeck, Eisai Pharmaceuticals, GlaxoSmithKline, Meda Pharmaceuticals, Roche, Questcor Pharmaceuticals, Mallinckrodt Pharmaceuticals, BioPharm Solutions, and others are working on developing a novel approach to treating Developmental Epileptic Encephalopathy.
Is Developmental and Epileptic Encephalopathy fatal?
Developmental and Epileptic Encephalopathy prognosis is very poor. Usually described as a progressive and untreatable disease, this rare disease is also associated with severe physical and cognitive disabilities and unexplained death.